About us



muxulting GmbH is based in Munich, Germany and was founded as a novel business consulting, service and sales company for the areas processes, organisation and information technology.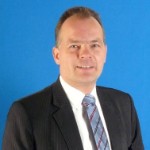 Co-Founder and managing director of the company since 2012 is Dr. Klaus H. Schmidt. After his PhD degree in physics he started his professional career in the organisation and IT department of a major German bank. He initially started as developer and project manager in the areas of Internet and Home Banking. Later he was appointed as an internal consultant for the corporate and real estate departments as well as for subsidiary banks for Internet Based systems at the Point-of-Sale.
During the year 2000 he entered shortly after its foundation in the business consulting company for information and IT security Secaron AG as shareholder and partner. For many years until 2006 he has such setup and developed the areas of business processes and applications. As the responsible senior consultant in these areas he took care of execution of projects, customer acquisition and support for notable new and existing customers. From 2011 to 2013 Dr. Schmidt was operating as a member of the supervisory board of Secaron AG until the acquisition of the company. Also a cooperation between the two organizations was established.
From 2006 to 2012 Dr. Schmidt headed the IT department of an international financial service provider in the areas of investment oriented insurance products, in particular life insurances in the conventional and Takaful areas.
Within muxulting GmbH he is aligning the services especially in the areas of process and organisation analysis and re-design, management for complex and international projects as well as conception and implementation of eGRC solutions and IT-/Cybersecurity.
From all those positions he can relay on an international and successful experience of many years from projects in Europe, North- and South Americas, middle east and south-east Asia.
He is covering the sectors of financial industry, in particular banking and life insurance, telecommunication and Internet services, automotive and medical technology, travel and tourism as well as manufacturing.
Organisational as well as in-depth technical know-how in all areas of information technology is fully available.
muxulting GmbH is sponsoring Model United Nations Association Munich e.V. (MUNAM) in order to enable qualified and motivated students Ludwig-Maximilians-University in Munich the participation at Model United Nations Conferences worldwide for the further promotion of international cooperation.